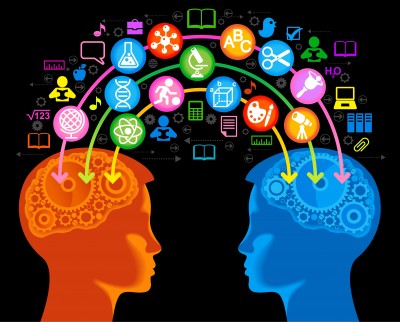 This full-day package for couples, friends, or family members fosters good health and good relationships through total support for healthy brain function. The morning consists of a complete course in the Simple, Easy, Every Day mediation technique, which gives both participants the tools and motivation needed for a daily meditation practice. In addition, learn (and sample) which foods best support a healthy brain, and what daily activities are most important to preserve good cognitive function throughout life. After lunch and an Ayurvedically-prescribed after meal walk (weather permitting), your time will be split between sessions in Advanced CranioSacral Therapy and a custom-selected Hemi-Sync® meditation experience that will leave you deeply relaxed and rested.
The Hemi-Sync® process works through the generation of complex, multilayered audio signals, which act together to create a resonance that is reflected in unique brain wave forms characteristic of specific states of consciousness. The result is a focused, whole-brain state known as hemispheric synchronization, where the left and right hemispheres are working together in a state of coherence. Different signals are used to facilitate deep relaxation, focused attention, cognitive skills, or other desired states.
Your day will culminate with a reassessment of your goals and accomplishments for the day, and a closing review that will anchor new awarenesses for your return to your life together – refreshed, focused, and in harmony! This package begins at 9:00am and ends at 5:00pm, and includes lunch for two. Nearby, recommended lodging list provided if needed.
Price (for 2) $495
To reserve this package on line, please go to the Book Now page and determine if the entire day is free on your preferred date. If it is, reserve the first appointment on that day, then click on the "Pay Now" button below. I will then reserve the rest of the day for you, and send you your registration materials.